Principal Investigator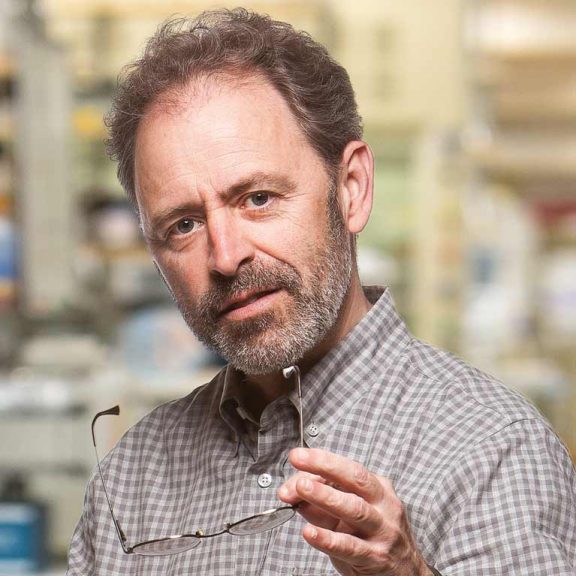 Marc Montminy
Professor
Clayton Foundation Laboratories for Peptide Biology
J.W. Kieckhefer Foundation Chair
Marc Montminy, professor in the Clayton Foundation Laboratories for Peptide Biology, joined The Salk Institute in 1999. He received a combined M.D./Ph.D. in physiology from the Tufts University School of Medicine and a B.S. in biochemistry from Harvard College. Prior to joining Salk, Montminy was a professor of cell biology at Harvard Medical School and director of the Laboratory of Advanced Genetic Technologies and section head of Molecular Biology at Joslin Diabetes Center in Boston.
Staff Scientists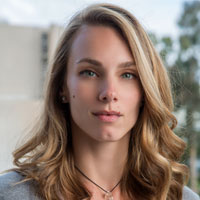 Jelena Ostojić
Research Associate
Jelena Ostojić studied biology at Universities of Trieste in Italy and Paris 7 in France, where she obtained her Bachelor and Master degrees, respectively. She obtained her PhD in September 2013 from the University of Evry Val d'Essonne in France. She worked on the assembly and interactions of OXPHOS complexes in the yeast Saccaharomyces cerevisiae, in the group of Dr. Geneviève Dujardin (Center for Molecular Genetics, Gif sur Yvette, France). Jelena joined the Montminy lab in May 2014 where she is working on the post-translational regulation of CREB activity and its downstream effects, in particular on mitochondrial biogenesis.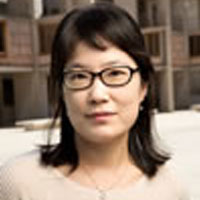 Young-Sil Yoon
Staff Scientist
Young-Sil Yoon studied mitochondrial function and dynamics in aging and hetatocarcinogenesis during her Ph.D training in Korea. She previously studied the role of kinase and phosphatase in controlling hepatic energy metabolism in laboratory of Dr. Seung-Hoi Koo. She moved to the Montminy lab in Feb 2012 to further develop her career in metabolic research. Currently, she is studying the molecular and physiological function of CRTC3 in brown fat.
Research Associates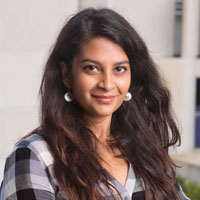 Anila Kanchan Madiraju
Research Associate
Anila Kanchan Madiraju earned her Ph.D. in Cellular & Molecular Physiology from Yale University, where she studied the role of redox and mitochondrial energetics in whole body physiology and metabolism. As a part of her thesis work in the lab of Dr. Gerald I. Shulman, she investigated the mechanism of the widely used diabetes drug metformin. Additionally, she discovered signaling mechanisms that integrate ureagenesis and amino acid catabolism with glucose metabolism and energy homeostasis in the liver. In January 2015, she joined the Montminy lab where she currently studies signal transduction pathways involved in adipocyte differentiation, and is continuing her work on amino acid metabolism and ureagenesis. Outside of the lab, Anila is an active member of the Society for Research Fellows at the Salk Institute, and is a community science educator. She was named the 2016 Jonas Salk Fellow.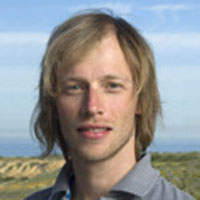 Sam Van de Velde
Research Associate
Sam Van de Velde is a postdoctoral research associate who joined the lab in June 2007. He obtained his Ph.D. in biochemistry from the KU Leuven in Belgium. He previously studied glucose and sucrose induced signaling mechanisms in yeast in the laboratory of Dr. Johan Thevelein. Currently, he is investigating TORC2 function in pancreatic beta cells. He aims to understand the mechanism by which TORC2 regulates glucose homeostasis and beta cell function by using animal models, cultured insulinoma cell lines and his first love, yeast.
Ezra Wiater
Research Associate
Ezra Wiater studied Biochemistry as an undergraduate at the University of Washington and went on to earn his Ph. D. from the University of California San Diego in 2003, performing his thesis research in the lab of Wylie Vale. He joined the Montminy lab in 2012 and is currently working of the mechanisms of activin signaling in pancreatic islets and beta-cells with a focus on the effects of activin on glucose metabolism; the regulation of pancreatic endocrine cell populations; and activin regulation of multiple pancreatic endocrine cell functions in the adult.
Lab Assistant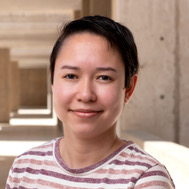 Alexandra Casison
Lab Technician
Alexandra Casison is an undergraduate at the University of California, San Diego where she is double majoring in Human Biology and Global Health. As a laboratory assistant, Alex helps researchers with a variety of tasks, such as: molecular biology techniques, buffer preparation, supply ordering, and lab organization. She aspires to be a Pediatric and Prenatal surgeon with her own non-profit organization in the future. In her free time she likes to cook, write, and spend time with her dog, Sunny!
Volunteer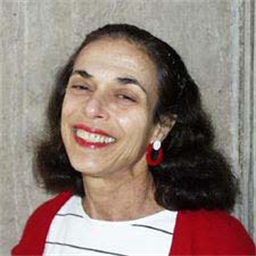 Marilyn Perrin
Staff Scientist Volunteer
Marilyn Perrin received her BS in chemistry from UCLA and Ph.D. in physical chemistry from Harvard University. In her graduate work she formulated simple quantum-mechanical models to explain the electronic and magnetic spectral characteristics of porphyrins and related conjugated molecular systems. Subsequently, as her interests evolved towards endocrinology, she joined the labs of Roger Guillemin and Wylie Vale. Her work led to an understanding, at a molecular level of the mechanisms that govern actions of the hypothalamic releasing factors including TRH, GRF, somatostatin, GnRH, and CRF. She was part of the team that cloned the GnRH and CRF receptors. She came full circle back to physical chemistry as co-author on a paper presenting the first 3D NMR structure of the major binding domain of the CRF receptors. This 3D structure serves as the canonical structure for the major binding domains of all the class B GPCRs and serves to explain, at a molecular level, the binding and signal transduction mechanisms of this secretin family of receptors. Currently, she is continuing studies on a brain-gut peptide which plays a role in drug addiction, obesity, and diabetes and whose receptor is not yet identified.
Lab Coordinator
Susie Hedrick
Lab Coordinator